An Open Letter to John MacArthur From A.W. Tozer: He Being Dead Yet Speaketh
Editor's Note: This article is an excerpt from God's Pursuit of Man by A.W. Tozer and used by permission of WingSpread Publishers.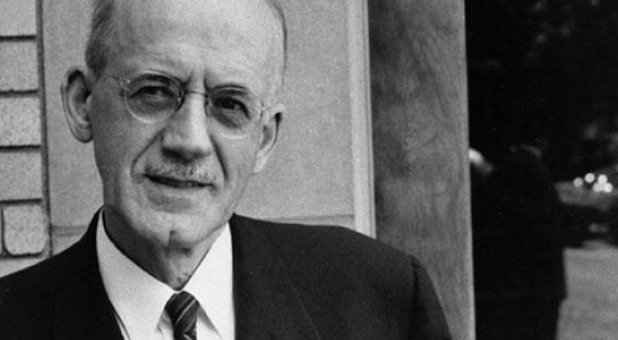 That every Christian can be and should be filled with the Holy Spiritwould hardly seem to be a matter for debate among Christians. … I want here boldly to assert that it is my happy belief that every Christian can have a copious outpouring of the Holy Spirit in a measure far beyond that received at conversion, and I might also say, far beyond that enjoyed by the rank and file of orthodox believers today.
It is important that we get this straight, for until doubts are removed, faith is impossible. God will not surprise a doubting heart with an effusion of the Holy Spirit, nor will He fill anyone who has doctrinal questions about the possibility of being filled.
In light of this, it will be seen how empty and meaningless is the average church service today. All the means are in evidence; the one ominous weakness is the absence of the Spirit's power. … The power from on high is neither known nor desired by pastor or people. This is nothing less than tragic, and all the more so because it falls within the field of religion, where the eternal destinies of men are involved.
Fundamentalism has stood aloof from the liberal in self-conscious superiority and has on its own part fallen into error, the error of textualism, which is simply orthodoxy without the Holy Ghost. Everywhere among conservatives we find persons who are Bible-taught but not Spirit-taught. They conceive truth to be something which they can grasp with the mind.
If a man holds to the fundamentals of the Christian faith, he is thought to possess divine truth. But it does not follow. There is no truth apart from the Spirit. The most brilliant intellect may be imbecilic when confronted with the mysteries of God. For a man to understand revealed truth requires an act of God equal to the original act which inspired the text. … "Now we have received, not the Spirit of the world, but the Spirit which is of God; that we might know the things which are freely given us of God."
For the textualism of our times is based upon the same premise as the old line rationalism, that is, the belief that the human mind is the supreme authority in the judgment of truth. Or otherwise stated, it is confidence in the ability of the human mind to do that which the Bible declares it was never created to do and consequently is wholly incapable of doing.Philosophical rationalism is honest enough to reject the Bible flatly. Theological rationalism rejects it while pretending to accept it and in so doing puts out its own eyes.
Few there are who without restraint will open their whole heart to the blessed Comforter. He has been and is so widely misunderstood that the very mention of His name in some circles is enough to frighten many people into resistance.
It is no use to deny that Christ was crucified by persons who would today be called fundamentalists. This should prove to be disquieting if not downright distressing to us who pride ourselves on our orthodoxy. An unblessed soul filled with the letter of truth may actually be worse off than a pagan kneeling before a fetish. We are saved only when our intellects are indwelt by the loving fire that came at Pentecost. For the Holy Spirit is not a luxury, not something added now and again to produce a deluxe type of Christian once in a generation. No. He is for every child of God a vital necessity, and that He fill and indwell His people is more than a languid hope. It is rather an inescapable imperative.
Now the Bible teaches that there is something in God which is like emotion. … God has said certain things about Himself, and these furnish all the grounds we require. "The Lord thy God in the midst of thee is mighty; he will save, he will rejoice over thee with joy; he will rest in his love, he will joy over thee with singing" (Zeph. 3:17). This is but one verse among thousands which serve to form our rational picture of what God is like, and tell us plainly that God feels something like our love, like our joy, and what He feels makes Him act very much as we would in a similar situation; He rejoices over His loved ones with joy and singing.
Here is emotion on as high a plain as it can ever be seen, emotion flowing out of the heart of God Himself. Feeling, then, is not the degenerate son of unbelief that is often painted by some of ourBible teachers. Our ability to feel is one of the marks of our divine origin. We need not be ashamed of either tears or laughter. The Christian stoic who has crushed his feelings is only two-thirds of a man; an important third part has been repudiated. Holy feeling had an important place in the life of our Lord. "For the joy that was set before Him" He endured the cross and despised its shame. He pictured Himself crying, "Rejoice with me, for I have found my sheep which was lost."
The work of the Holy Spirit is, among other things, to rescue the redeemed man's emotions, to restring his harp and open again the wells of sacred joy which have been stopped up by sin.
Aiden Wilson Tozer (April 21, 1897–May 12, 1963) was an American Christian pastor, preacher, author, magazine editor and spiritual mentor.